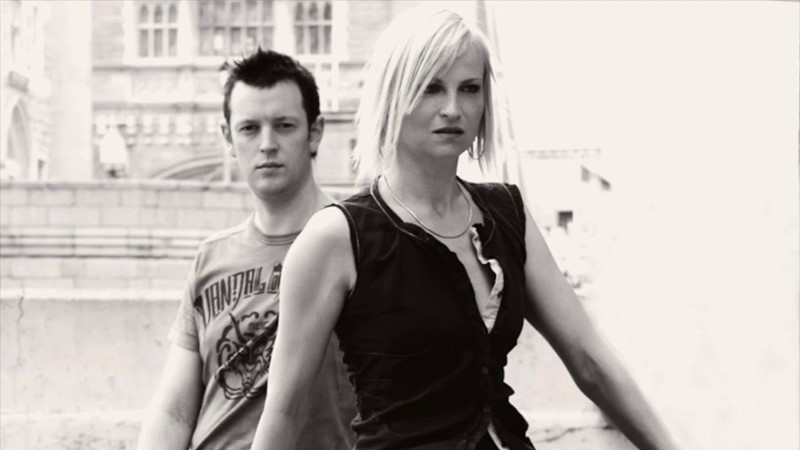 The cult UK jazz-and-broken beats duo speak to Mike Flynn about the release of a remastered double album of their best songs with guest contributions from Donny McCaslin, Jason Rebello and Kaidi Tatham
Of all the musical surprises in this bleakest of years, the return of UK duo Brotherly has to be among the highlights. Also known as vocalist/keyboardist Anna Stubbs and bassist/producer Robin Mullarkey, Brotherly encapsulated the boundary pushing embrace of jazz, broken beats and highly nuanced studio production in the early 2000s, which resulted in two critically acclaimed albums, 2007's One Sweet Life and 2010's Find First Light.
At the cutting edge of the then London jazz scene, the albums featured Mercury nominated vocalist Eska and the late much-missed rapper Ty, while the band were championed by Gilles Peterson and won an international following thanks to their innovative blend of layered jazz-informed songs, subtly complex rhythms, and some damn fine songs. Now, 10 years on from their last studio album a new double 180g vinyl LP, Analects, featuring the best songs from both albums is now set for release on 4 December on Whirlwind Recordings.
The music has been remastered by Robin Mullarkey and includes three stellar guest collaborations with former David Bowie saxophonist Donny McCaslin and renowned keyboardists Jason Rebello and Kaidi Tatham all adding to the magic of these groundbreaking sessions. But why all this interest in a band that's been on hiatus for a decade? Jazzwise spoke to the duo to find out why now was the time to reboot the Brotherly sound and why it was the band's fans who kept breathing new life into their music…
How did you both feel about re-igniting people's interest in Brotherly, was it a no-brainer or did you to really take a minute to think about it? Or was this a long-term plan?
Anna: "Brotherly is like a naughty child that wouldn't go to sleep! Ten years ago we decided to put it to bed, and stopped recording, writing and gigging for it, but lots of amazing musicians and fans around the world kept it awake by reworking and recording their versions of our tunes, arranging our songs for choirs, presenting workshops at colleges analysing the theory behind our music and generally spreading the word. There are 100s of covers of 'System' out there, in so many fascinating different styles, so when lockdown happened Rob decided to honour this and remake the track using the best takes that were sent to him, (it was difficult as there was so many to choose from). It was very moving watching it being debuted online. Brotherly's fan base has been a truly organic following, as we hadn't been promoting in any way at all since our last album. Just happily watching like proud parents from the sidelines as it sustained itself. Whirlwind Recordings noticed the build up of new fans in the last couple of years, and wanted to capture us on gorgeous vinyl, and that has led us to where we are now."
The music has definitely stood the test of time – it reminds me of Quite Sane's Child of Troubled Times – danceable and cerebral at the same time, with socially conscious lyrics – how was it revisiting the music for Analects?
Anna: "It was a good opportunity to distill the Brotherly ethos. There were some songs that worked better than others in the story and sound of Brotherly. Listening to the new album as a whole with the remixes and new guests is very inspiring. Besides the incredible musician line up and production, there's been a great creative force behind the photography, artwork, and concept thanks to the team at Whirlwind Recordings. This new curation has lifted Brotherly's message into the present, and I think it's going to have a very meaningful impact on today's listeners."
In terms of the remastering – especially for the vinyl edition – what did you want to tweak/change sonically?
Robin: "We wanted to leave it pretty honest to the original tone to be honest. It was 13 years ago when some of this stuff was mastered first time around and the loudness wars were real! Turns out some of the masters were quite competitive in volume, so with the new versions (and the new track) we wanted to try and match the energy. I had to pull up the old mixes for several of the tracks so it was a very interesting project. I've had a lot more mixing experience in recent years but I had to hold back using any new tricks if I wanted the tracks to still hold together. I think I could probably do a better job on the guitar and bass parts too but I resisted. These old recordings are sacred because they're an imprint of who we were and I felt the need to respect that."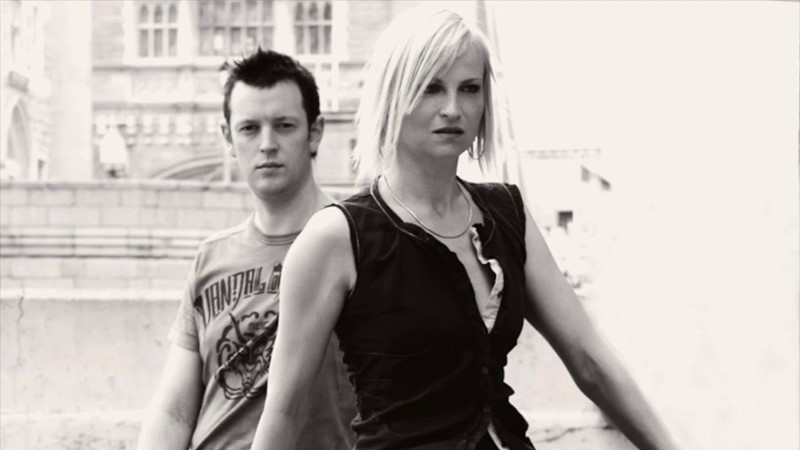 Do the songs and production capture a moment in time… from another progressive, but different, time in UK/London jazz?
Robin: "Yeah, I think they do capture our very unusual perspective as young musicians with "qualifications" that really bore no influence on the kind of culture we were into. At that time it felt like there were scenes of all kinds: there was a circuit of Brazilian gigs, R&B jam sessions, the whole Gilles Peterson thing and of course Broken beat which was a real phenomena. It just built and built. I was really trying to keep an open mind to music other than the contemporary jazz I had studied at conservatoire, so I would be playing M-Base with the likes of Robert Mitchell and Timeline, then going to see Dego and IG Culture DJ at Co-op (pioneering broken beat club in London) then going out on the road with Zero 7. I speak to a lot of younger musicians now and they're less familiar with the idea of a music community outside of education. I'm sure there are still clique's and movements in London that I'm not aware of, but perhaps they're more confined to electronic music."
Anna: "The UK was particularly fluid for me in the 1990s. I was personally moving and mixing socially through many cultures and classes. I had no idea at the time, and was quite oblivious to class, background or race barriers, the only judgments I ever had on myself and others were music based! I'd been living in a miserably segregated and culturally limited LA for a couple of years and couldn't wait to get back to a UK city. I'd also managed to get into higher education in Leeds with barely any qualifications through sheer grit. I owe my musicality to this, as I needed to study jazz in depth to realise my writing ideas. A working class musician wouldn't be able to access this quality nowadays without massive financial pain. The writing is influenced on one hand by the experiences and opportunities I found from the jazz dance scene, the formal jazz/contemporary/classical world, and the underground house, drum'n' bass, hip hop and broken beat clubs. On the other hand it was coloured by the experiences of a challenging childhood in Essex and Los Angeles. Combine that with social fluidity and meritocracy of 90s UK education system and the beautiful open mindedness of creatives and you get music and lyrics like Brotherly's."
"
I think the reason we really fell between the gaps of genres at the time was because we weren't willing to compromise
Robin Mullarkey

The music sounds very fresh still – do you think it was ahead of its time with so many polyrhythms and so much harmonic sophistication on every track – it actually sounds like something that could have been made in our post-Jacob Collier/Louis Cole/Thundercat times…
Anna: "The harmony and rhythms really come from music we have studied from the 1950s onwards. We have played in jazz big bands, performed free jazz, post-bop, pop, funk, hip hop to soul and dance music and everything in between! Speaking for myself, I had one foot firmly in a 60s-80s Herbie Hancock/Mahavishnu/Airto/Bill Evans/Stevie Wonder/Joni Mitchell/Nancy Wilson past and another foot following the transition to raw home grown house [music], to the broken beat/garage/UK soul trends of the day. It's the painstaking production and drum programming that really gives Brotherly songs a classy freshness. Rob was relentless in his pursuit to make it sound incredible. We threw every penny and every minute we had at it!"
Robin: "I think the reason we really fell between the gaps of genres at the time was because we weren't willing to compromise. Our influences were quite diverse but they can all be traced back through the music. It seems like nowadays you can put out a piece that is basically some great musicians vibing on a couple of chords with very little structure and not even a vocal hook, and there is an audience that will enjoy and consume that music. For us, it was always a little frustrating that we couldn't quite please the 'jazz heads', or the Bruk heads or whatever with our style. To be fair, I'm still not sure which category we belong to in your vinyl store. I do think artists like Little Dragon and Hiatus Kaiyote did a great job of forging that crossover style."
Do you think that young people today appreciate musicianship a bit more – than say 15 or 20 years ago – thanks to the likes of Jacob and others sharing their knowledge online?
Anna: "Good question! I'd like to think so. Musicianship operates on so many different levels. The simplest thing can make a person feel something deeply. It's easy to get wrapped up and lost in the theory. The trick is internalising enough of it to get your own personal message across, digging and discovering under your own power. Jacob is a great inspiration to many many people. Musicians like him are very generous. They're opening doors so everyone can have insight.
Robin: "Youngsters certainly seem more appreciative. I didn't really see this coming at all, but it's such a relief to see. I guess you can attribute their knowledge and appreciation to the influence of YouTube. I can't imagine the path my musical education would have taken, had I had access to all this amazing information."
Robin, you did a great thing during lockdown and got tons of brilliant musicians to create a massive collaborative version of 'The System' – that seemed like a very ambitious idea – but it worked brilliantly… you even got your boss Jacob Collier on there… was it fun to do?
Robin: "Yeah occasionally I like to call in a favour from the boss! He was more than happy to get involved actually and it was quite a scoop that a handful of our fans got to be immortalised in a track along with Jacob! I spent a lot of lockdown working with video editing software as it seems to have become a necessary skill, so I knew it was possible. Let's just say it was a bit…. time consuming. I enjoyed every moment though and it was thrilling to work out how all those amazing and unique contributions could be made to hold together."
How did the new collaborations with Donny McCaslin, Kaidi Tatham and Jason Rebello come about? Were they all fans of Brotherly?
Robin: "Our current label Whirlwind Recordings made a suggestion to augment the tunes with some guests and we just ran with the idea. Donny has really added the final ingredient to 'DTs'. I couldn't believe it when I heard his recording. He makes so much sense of the music harmonically and emotionally, it's almost as though he allowed us to make a backing track to his solo. That sax part absolutely belongs in that tune now. Over the years, 'World in a World' is the only Brotherly track that I felt comfortable trying to interpret on scratch-gigs, and I have a great memory of Jason Rebello doing an incredible job of sight reading this piece and so effortlessly making absolute sense of the twisting sequence which has all sorts of odd time signatures and key changes. I suddenly realised this was the perfect opportunity to capture his playing on this track and I couldn't be happier with the result. Kaidi Tatham is the third guest and as one of our great influences with his 'Agent K' and 'DKD', I realised he was the perfect person to guest on the 6/4 groove track 'Raindown'. He takes a few short synth solos, which are mesmerising, but I particularly enjoy the way he used clav and flutes and other synths to just highlight some special moments in the track. It just sounds complete now."
You've got some heavyweight fans such as Jordan Rakei and Django Bates… a couple of future collaborations perhaps? If not, who would you like to work with?
Anna: "That would be amazing! I love collaborating with other musicians. The last gig I went to was to see Robert Glasper at Lafayette. It was small and totally aurally mesmerising. How he managed to be so edgy, original and beautiful at the same time is incredible. I love the way he mixes media and soundscapes, and how he inspires musicians to reach outside themselves on his recordings."
Lastly, pandemic permitting, is there any kind of plan to do some more live shows as Brotherly? I think there'd be a big audience for this music now…
Anna: "That would be awesome indeed. But meanwhile there's new ground to explore online. I think there will be some interesting developments during this time to experience and create music."
Robin: "There is actually an unreleased track on the new album, but aside from that we haven't written any new material, so for the time being I don't feel the need to tour new music and we both have our own projects to keep us busy. But who knows? Never say never."
Analects is released on 4 December on Whirlwind Recordings – for more info visit whirlwindrecordings.com