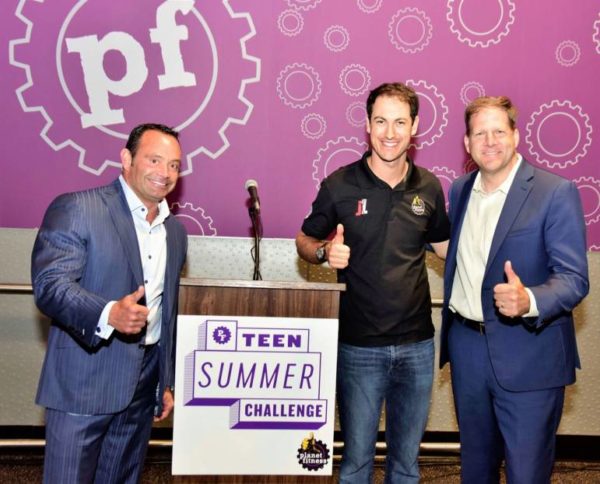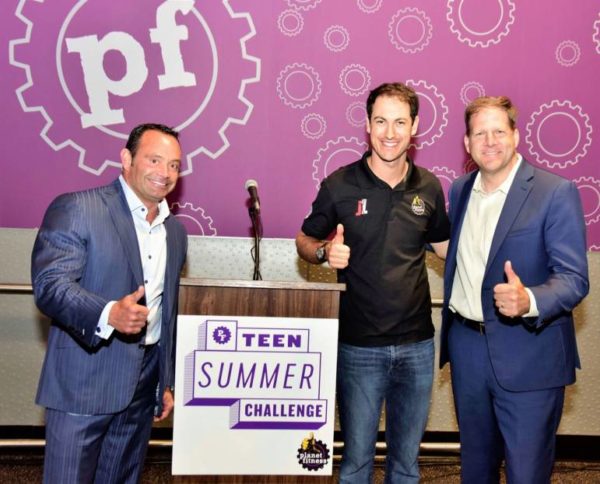 ---
MANCHESTER, N.H. – On Thursday, New Hampshire Governor Chris Sununu joined NASCAR champion Joey Logano at Planet Fitness to urge New Hampshire teens to work out for a good cause.
"New Hampshire is known as a great place to do business, and we're proud that Planet Fitness – a true New Hampshire success story – calls the Granite State home," said Sununu. "The Planet Fitness Teen Summer Challenge is an innovative program that will benefit thousands of teens across the state as they look to stay active and healthy over the summer."
The event, part of the company's Teen Summer Challenge initiative, piloted in New Hampshire last summer allows teens aged 15 to 18 work out for free at Planet Fitness over the summer. All teens participating in the initiative also are automatically entered to win a scholarship.
Nearly 3,000 New Hampshire teens have signed up for the initiative and logged more than 12,000 workouts so far this summer, with Planet Fitness pledging to donate $10,000 to the Granite State Boys and Girls Club of Manchester if New Hampshire participants log a total of 20,000 workouts this summer.
Logano, who is competing at New Hampshire Motor Speedway this weekend, was excited to be part of the Teen Summer Challenge initative.
"I know the teens in New Hampshire – one of my favorite states to race in – will absolutely crush this goal," he said. "Summer is only half over – there's still plenty of time to sign up and work out for those looking to get in the game. Let's get moving!"
Teens ages 15 – 18 can still sign up to work out for free at any Planet Fitness location through September 1. Those under 18 must be accompanied by a parent/guardian at sign-up.
For more information on the Teen Summer Challenge, including how to sign up for the free membership at Planet Fitness locations, visit PlanetFitness.com/TeenSummerChallenge.