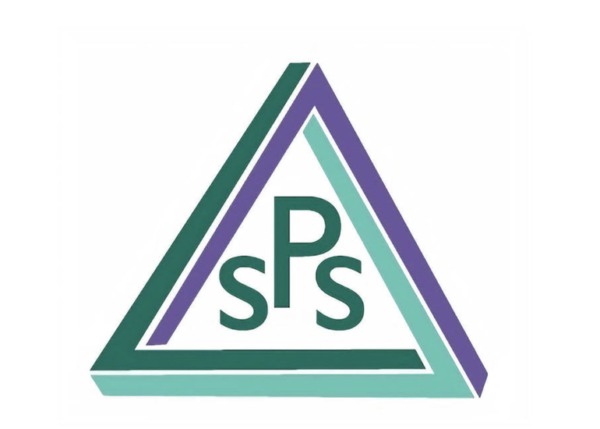 Credits: Summit Psychological Services
The holidays can be special, but may take a toll on parents who often find they are juggling multiple roles as we work hard to make the holidays happen for our children and families.  We may find ourselves simultaneously working as a party-planner, caterer, home decorator, and personal shopper while navigating our day jobs, potentially tricky family dynamics, and entertaining children who are home from school for a few weeks.  Here are a few strategies during this time:
SELF-CARE.  Set aside time each day to care for yourself.  Consistently taking a break each day can make a big difference in well-being and resilience to stress.  For example, take time to read, exercise, do some yoga, meditate, and simply breathe. If possible, get out of the house for a while or take a short walk.  Enlist trusted relatives or friends who may be visiting to help out with tasks and childcare, or plan ahead with your partner to trade off spending time with the kids so that each of you get some rest.  Parents sometimes experience guilt about taking time out for themselves. Remember that self-care helps you rejuvenate so that you can be there for your family in the way you want to be, and allows you to model for your children the importance of taking care of ourselves, and healthy self-regulation.
STRUCTURE AND CONSISTENCY.  Schedules inevitably change during holiday time.  We may be staying up later or traveling to different time zones, and it may be impossible to fully stick to your child's usual bedtime and screen time routines.  It's important to be flexible, while not completely throwing out the rules. For younger and school-age children, maintain structure by planning one activity each day, which can be simple and local.  Prime your children for upcoming events and changes in routine by talking with them about plans ahead of time. It may be helpful to create a visual calendar with younger children. For older children and teens, engage them in the problem solving process, make space for them to express their ideas and discuss options, while respecting key family rules.  The holidays' present an opportunity to teach and model flexibility, moderation, and balance to our children, and staying generally consistent will make it easier to return to the usual routine after the New Year. 
CREATE TOGETHER.  Whether at the kitchen counter or craft table, at home or a local pottery studio, the holidays abound with opportunities to create together and connect as a family through art  – and it keeps the kids occupied for a while! A favorite craft I often share with clients this time of year is creating felted wool acorns. The first step gets you and the kids outside searching the neighborhood for acorn tops, enjoying the brisk air and time together exploring the outdoors.  Using wool-felted balls or traditional pom-poms that can be found at your local craft store or ordered online, attach the pom-poms to the acorn tops using a glue gun (adult supervision for younger children). The end result is quick, adorable, and can be displayed all winter long. Play with different colors, add glitter, or thread the acorns to make an ornament.  Discuss together how each acorn might represent something you are thankful for or your hopes for the coming year. Have fun with it – or have a trusted friend or relative do this with your children while you take a nap!  
Warm wishes for a peaceful holiday season!
Note: Dr. Martone is a psychologist at Summit Psychological Services.  She has specializations and expertise in child, adolescent and adult individual therapy.  She has developed an expertise over the years for helping individuals to cope with change; depression; women's issues; coping with medical illness and HIV/AIDS; loss; anxiety, and self-esteem.  She particularly enjoys helping girls and young women to develop healthy and effective relationships. Dr. Martone is also one of leading Psychological testing professionals
 "I blend empathy with playfulness and humor and, when appropriate, reference pop culture to connect with teens. For example, I might discuss relationship themes from current movies and books and relate them to what my client is going through."
About Summit Psychological Services
Psychologists Jeffrey S. Kahn, PhD, MAC, CGP, DABPS, and Alison W. Johnson, PsyD, had a vision.
They imagined a center where New Jersey's most skilled psychotherapists—from all disciplines of applied psychology—could work under one roof. They saw a warm, welcoming, supportive space for individuals, couples, families, and groups of all ages. They pictured a communal environment that fostered counselor-to-counselor consultation and collaboration, and a spectrum of creative, innovative services.​
Most important, they envisioned a place where people could not only heal their psychological wounds—but also learn how to achieve their goals and live happier, more fulfilling lives.
Transforming dream into reality, Drs. Kahn and Johnson established Summit Psychological Services, P.A. in 1992. SPS has since grown to become one of the largest, most comprehensive private psychotherapy practices in New Jersey. Our Summit and Montclair offices have served thousands of people from northern and central New Jersey (Bergen, Essex, Hudson, Hunterdon, Middlesex, Morris, Passaic, Somerset, Union, Warren, and nearby counties); New York City; and Eastern Pennsylvania.
As an SPS client, you benefit from the best of all worlds: the comfort, privacy, and safety of a trusted therapist's office; a wide range of services; and the depth and breadth of expertise offered by our multi-specialty team.
Summit Psychological Services offers two locations: in Summit at 482 Springfield Avenue and in Montclair, at 94 Valley Road. To reach us, contact Information@SummitPsychologicalServices.com or call 908-273-5558.