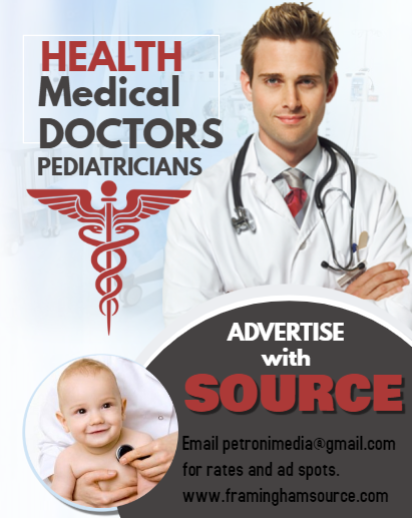 The following is a press release from Rep. Jack Patrick Lewis' office. He is one of three state representatives or Framingham. He also represents the Town of Ashland. He is a Democrat.
***
BOSTON State Representative Jack Patrick Lewis and Families for Depression Awareness hosted the Teen Speakers program at the State House last week, where young people from areas around the Commonwealth shared their experiences with depression, with the aim of reducing stigma around mental health issues and increasing awareness about resources for those who may be struggling to get the help they need.
Susan Weinstein, Co-Executive Director of Families for Depression Awareness expressed: "We are grateful for the opportunity to bring our Teen Speakers to the State House to share their experiences with peers, legislative staff, and members of the House of Representatives. Families for Depression Awareness strives to eliminate the stigma of depression and bipolar disorder so that people of all ages will reach out for help when they need it. Our Teen Speakers present the real challenges and successes of living with a mood disorder, encouraging audiences to seek help and support others in getting help to prevent suicides."
The students spoke about the onset and details of their symptoms, how they got the help they needed, including their experience with therapists, in-patient and out-patient hospitalization, and medication, and the ways they continue to maintain their health and wellness and engage in self-care today. They also highlighted strategies for earlier identification and treatment, including effective and consistent communication both with one's peers as well as trust adults.
Attendees also left with a Teen Depression Resource card, which includes warning signs, tips on how to get help, and contact information for the National Suicide Prevention Hotline and other organizations offering 24-hour support services. 
In a survey completed following the event, all respondents reported that they would reach out to a trusted adult for help if they are worried about themselves or a friend, a point emphasized throughout the presentation. Some even indicated they would be checking in with individuals in their lives in response to the information in the presentation.
Other responses highlighted the importance of seeing all of the different faces of depression, especially of young men, who, according to a study by the World Health Organization, are less likely to access report symptoms and access mental healthcare. 
"I was honored to partner with Families for Depression Awareness in bringing this important event to the State House. I hope the young people who attended left better equipped to better support themselves and others, and legislators and their staff left with a better appreciation of the challenges faced by youth across the Commonwealth, and the ways that we as public officials can reduce stigma and increase access to essential services," reflected Lewis. 
Rep. Lewis is the lead sponsor of An Act Relative to Student Identification Cards, a bill aimed at youth suicide prevention which would require student ID's in middle and high schools, colleges, and universities across the
Commonwealth to include numbers for the National Suicide Prevention Lifeline, the Crisis Text Line, and the school's campus police or security number. 
Families for Depression Awareness helps families recognize and cope with depression and bipolar disorder to get people well and prevent suicides. They offer education, training, and support to unite families and help them heal while coping with mood disorders.