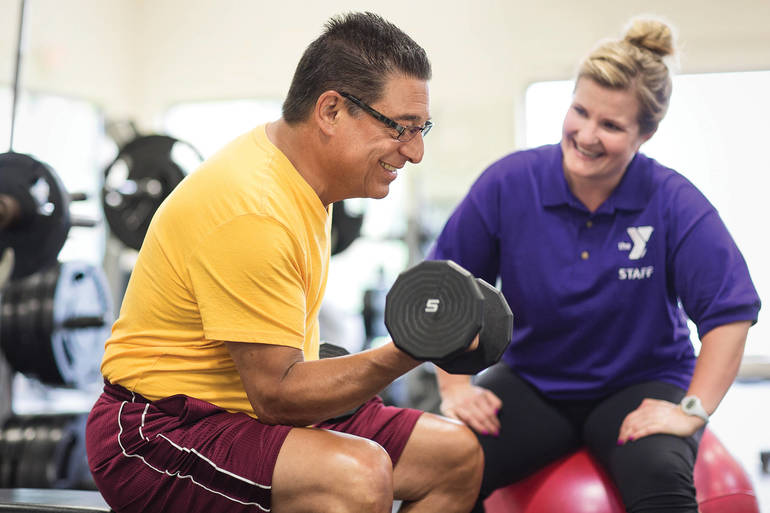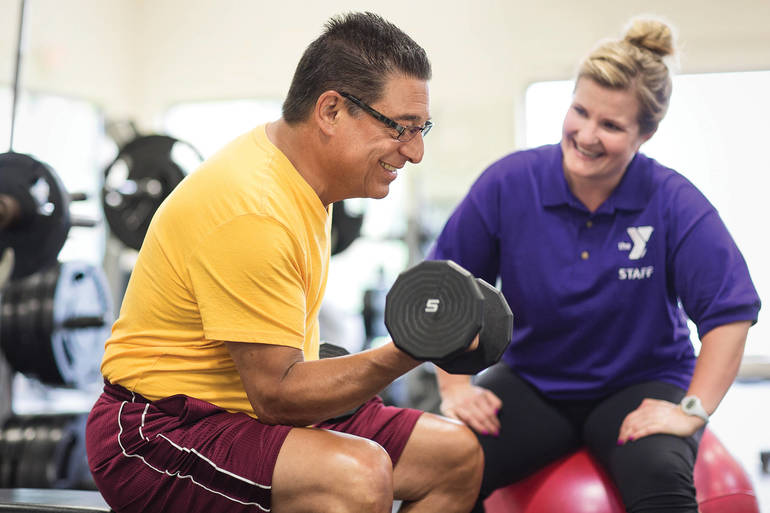 The West Essex YMCA is now open for personal training by appointment. The West Essex YMCA is now open for personal training by appointment. Credits: YUSA
LIVINGSTON, NJ – The West Essex YMCA is now open for one-on-one personal training for individuals and small groups. Sessions will be held inside the Y and will follow CDC and public health guidelines.
Governor Murphy announced that personal training could resume at gyms on July 2 by appointment only, as part of New Jersey's Phase 2 reopening, however fitness facilities remain closed for other indoor exercise programs. The West Essex Y has been offering outdoor fitness classes for the last several weeks. 
Personal training is available to current YMCA members. For questions, members should contact Health Enhancement Director Barbara Santola at bsantola@metroymcas.org to schedule an appointment, or sign up online. 
The Y's Personal Training Program supports individuals restarting an exercise regime or just starting one, or those needing assistance after an injury or operation. Trainers work with their clients to create a plan to meet their individual health goals. Packages will be available to new and returning members with reduced rates available; potential clients can fill out an interest form on our website at metroymcas.org. 
"We are excited to offer personal training once again at the Y, especially knowing that many of our members will be looking to get back on track with their wellness goals following the prolonged closure of our fitness center," said Cheryl Tuturice, Executive Director at the West Essex Y. "Our staff will be trained in new health guidelines, and are ready to support new and returning members in a safe manner."
ABOUT THE Y
Established in 1885, the Metropolitan YMCA of the Oranges invests in its diverse communities to promote wellness, safety and quality of life for children, adults and seniors. Its seven branches in East Orange, Livingston, Maplewood, Hackensack, Hardyston, Stillwater and Wayne are committed to nurturing the potential of kids, promoting healthy living and fostering a sense of social responsibility through an array of programs. Some 35,000 people belong to the Metro Y, which awards more than $2.8 million annually in direct and indirect financial assistance.