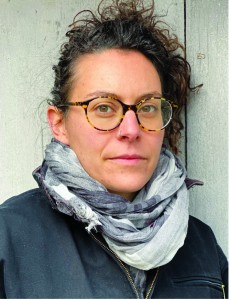 During these challenging times, practicing self-care is essential. To offer support to the community, Adelphi University will offer a self-care workshop that focuses on restoring and maintaining creative relief during this time of the coronavirus pandemic on August 4, 11, and 18. The goal of the workshop is to build a wellness kit, which will help students cope with stress, disrupted sleep, overeating, confusion, frustration, sadness and loss due to the coronavirus pandemic.
The workshop will be led via Zoom by Nina Tantillo-Elton, Adelphi alumna and adjunct professor in University's College of Education and Health Sciences, alongside artist Alexis Elton and Reiki practitioner Machi Tantillo.
Tantillo-Elton has experience working with foster care children, all ages of people on the autism spectrum, Alzheimer's patients, clients in hospice, drug rehabilitation facilities and the juvenile justice system. Tantillo-Elton is also a certified yoga instructor with Katonah Yoga. By the end of the workshop, participants will know how to harness the mind, body and spirit connection.
"This workshop is meant for those experiencing anger, fear, loss of income, misunderstandings between colleagues, students, partners and friends, " said Tantillo-Elton. "Self care is important, and a wellness kit is needed to cope with stress."
At the completion of these sessions, participants will obtain three Continuing Teacher and Leader Education credits for $75. A 50% off discount is offered for Adelphi alumni. Each session will run from 7 to 8:30 p.m.
To register for the self care workshop, please visit: bit.ly/2E7VH3j
128990 false true true false true true false auto false ease-in-out 300 auto false 0 true false Previous (Left arrow key) Next (Right arrow key)
%curr% of %total%