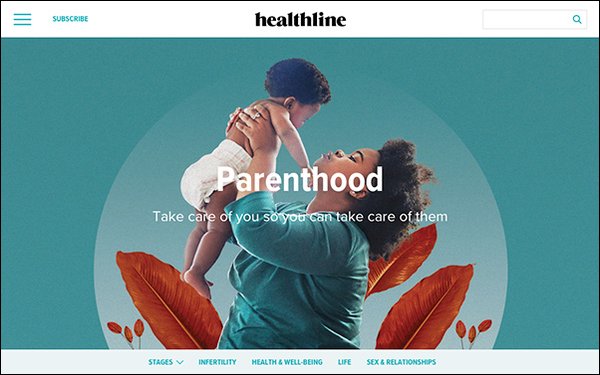 Healthline Parenthood, Healthline Media's new outlet, is designed as a resource to help parents address their health and well-being while also tending to their expanded family. 
Vitamin and supplements brand Zarbee's Naturals is Healthline Parenthood's launch sponsor.
The website, launched today, addresses topics like healthy sleep habits for parents and children, prioritizing exercise, self-care at work and tackling relationship issues connected to raising small children.
"Becoming a parent is overwhelming and complex. Whether it is preparing for parenthood, getting pregnant, pregnancy, or baby's first year, parents go through a transformative journey that impacts their hormonal, emotional, physical, and mental well-being," said Dria de Botton Barnes, general manager, Healthline Parenthood.
advertisement
advertisement
Healthline Parenthood recognizes the uniqueness of its Gen Z and millennial audience as digital natives who expect access to large amounts of information. Part of its audiences' focus is also a holistic approach to life. 
The outlet's editorial is shaped, in part, by a survey it conducted that tapped the experiences of 6,667 expectant and new American parents between the ages of 18 and 50.
The results of the survey showed that 56% of parents are looking for outlets that speak to the whole person rather than just their needs as a mom or dad. Some 55% of parents reported that resources generally focus on the needs of their baby and not their own. According to the survey, 36% of respondents report difficulty in prioritizing their health.
Nearly one-third of respondents report they struggle to find advice or support for their own health conditions.
"Healthline Parenthood's vision is to be an ally to moms and dads — a resource to support their own self-care and wellness," said David Kopp, president-CEO, Healthline Media. "…With Healthline Parenthood, our readers will benefit from medically-supported, user-friendly editorial to better deal with everything from the common cold to child development to chronic illness."