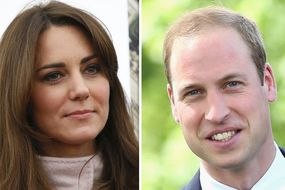 KATE MIDDLETON'S glowing complexion and slight figure are the envy of many royal fans. But what does the Duchess of Cambridge eat to stay in shape? This is Kate Middleton's diet revealed.
Kate Middleton, the Duchess of Cambridge always looks her best. While the mum-of-three must be kept busy caring for her royal tots she also manages to stay in shape. As well as loving exercise and sport, the Duchess is a keen hand in the kitchen and enjoys preparing healthy, wholesome meals her family, as well as teaching her children how to cook. This is Kate's healthy diet revealed.
The Duchess is a keen chef and while her husband Prince William has quipped about her cooking in the past (he once joked it was the "reason I'm so skinny"), she clearly has a passion for cuisine.
Earlier this year, Kate visited a primary school to mark Children's Mental Health Week and revealed she was teaching her children: Prince George and Princess Charlotte to cook.
Chief executive of the Ivy Learning Trust, Matthew Kleiner-Mann, met Kate during her visit and later told People about the exchange.
Kate Middleton diet: The traditional dinners Kate cooks for Wills – and her healthy eating habits (Image: GETTY)
Mr Kleiner-Mann said: "She was telling us how much her children love cooking and how they cook for her.
"They made cheesy pasta the other day. One stirs the flour, one puts the milk and butter in. And they make salads and stuff.
"Food is important to her and she understands the links between mental health and physical exercise."
While Kate may be teaching her kids how to cook cheesy pasta she tends to cut out carbs.
The Duchess is understood to follow the Dukan Diet, where you cut out carbs in favour of proteins, veg and healthy fats.
While Kate is very slim, she is said to centre her diet around her quest for "radiant skin."
A source told the Mirror: "Kate already has the perfect figure but her motivation is to achieve radiant skin."
This means she favours foods including watermelon salads, gazpacho, goji berries, tabbouleh and ceviche to achieve a glowing complexion.
Here is a breakdown of Kate's fruit and veg packed diet.
Kate Middleton diet: Kate favours fruit and veg over carbs (Image: GETTY)
Kate Middleton diet: Kate is a passionate cook (Image: Getty)
Breakfast
According to the Mail Online the Duchess likes a green smoothie for breakfast.
She reportedly blends spirulina, kale, matcha, spinach, romaine, cilantro and blueberries together for the healthy drink.
Lunch
Salad bowls and fruit are on the menu for lunch which Kate uses as a chance to pack in skin-boosting foods.
From watermelon to tabbouleh she prefers grains and nutrient-rich leafy greens for her midday meal.
Kate Middleton diet: Kate does most of the cooking (Image: getty)
Dinner
Dinner time is said to be a more traditional affair in the Cambridge household.
Prince William apparently loves roast chicken and he and Kate are even said to make their own sausages – rustic.
Kate is also reported to make an incredible curry and some very tasty soups.
Snacks
In order to curb her sugar cravings the Duchess enjoys berries mixed into almond milk.
As a student Kate was often spotted popping to the shops for a bag of Haribo – but it seems like the days of sugary treats may be behind her.
Alcohol
Kate may enjoy the odd glass of wine but has never drunk much.
One of her gap year friends Florence previously said: "She would like a glass of wine but couldn't really handle her drink.
"She'd get giggly and silly after a few glasses, so then she would stop.
"She was never interested in getting really drunk. She never ever let herself get out of control."
A source told the Mail: "She's not a heavy wine quaffer. A 6pm glass of brutally chilled Chardonnay is sufficient."