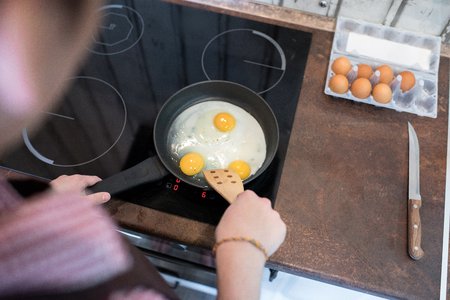 A 19-year-old United States Marine was arrested for breaking into a home in Florida, U.S., where he cooked and ate the food of the residents.
Gavin Crim of Palm Harbor trespassed into the house at Safety Harbor City, around 4:00 a.m. last Tuesday, Sept. 3, as per CBS 17 on Wednesday, Sept. 4.
ADVERTISEMENT
When the homeowner (name withheld in the report) confronted Crim, he told the owner to "go back to sleep."
The homeowner disregarded Crim's advice — instead, the homeowner threatened to call the police. Upon hearing this, Crim immediately ran out of the house.
Crim did not get far, as he was later found by authorities hiding in a thick-wooded and swampy portion behind the property.
He was arrested and charged with felony burglary of an occupied dwelling, and was booked into the Pinellas County Jail. According to the arrest report, Crim was under the influence of alcohol.
He was released after posting a bail of $1,000 (around P52,000). Ryan Arcadio/JB
RELATED STORIES:
Drunk man who 'really wants to read' breaks into library
Someone breaks into home, takes nothing, gives it good scrub
ADVERTISEMENT
Read Next
LATEST STORIES
MOST READ
View comments
Subscribe to INQUIRER PLUS to get access to The Philippine Daily Inquirer & other 70+ titles, share up to 5 gadgets, listen to the news, download as early as 4am & share articles on social media. Call 896 6000.
TAGS: Alcohol, break-in, drunk, Florida, sleep, United States
For feedback, complaints, or inquiries, contact us.