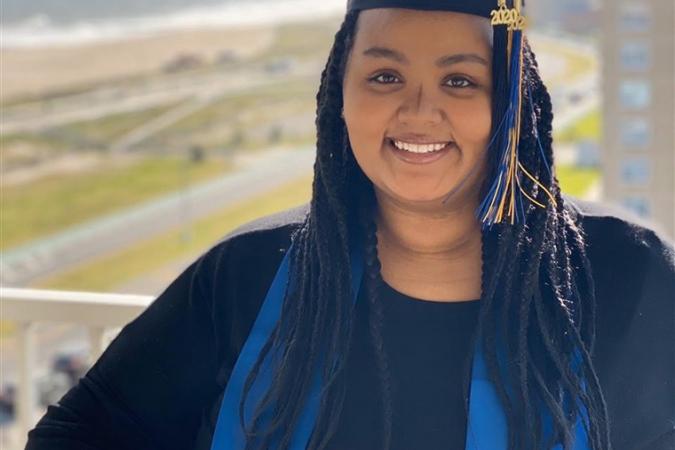 News Item
Today featured Pace alumna Zuher Ibrahim in "Be selfish with your mental health': Teens advocate for self-care and more support"
07/10/2020
Zuher Ibrahim was looking forward to graduation. As a first-generation college student, walking across a stage in a cap and gown and receiving a diploma felt like the perfect way for her — and her family — to celebrate the milestone. But COVID-19 wrecked those plans
"It is just added an extra layer of disappointment," Ibrahim, 21, of New York City, told TODAY. "I had this idea of what graduating would be like and COVID took it away from me. I'm grateful to have graduated and I'm grateful that I finished in one piece, but it's disheartening."
Ibrahim ordered her cap and gown and posed for a photo shoot so her family in Ethiopia could still see what graduation might have been like. That helped quell her disappointment a bit. But she has found that grappling with the coronavirus pandemic requires some dedication to her mental health. After waking, she takes a solitary walk for an hour and when she feels especially drained she watches reality TV.
"I take it day by day," she said.
But Ibrahim didn't always take time to focus on self-care. When she was a freshman she was often overwhelmed. That is when she founded an Active Minds chapter at Pace University. Active Minds encourages college students to talk about mental health to reduce the stigma and help provide access to resources. "It took until quarantine for me to realize everything I was saying to everybody else I now needed to do myself," she said. While Ibrahim feels like she's doing the best she can, many young adults, teens and women are struggling.