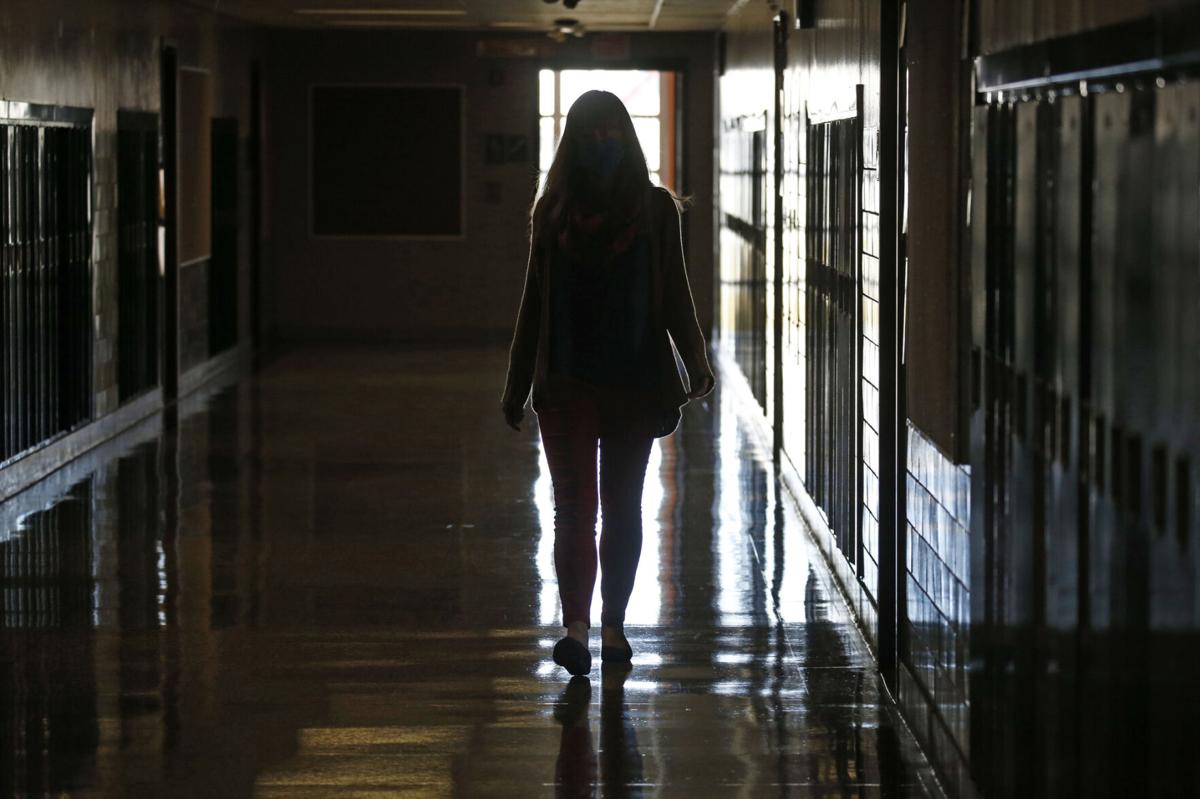 Peculiar, different and quiet: Remote learning brings new vibe to Buffalo schools
Support this work for $1 a month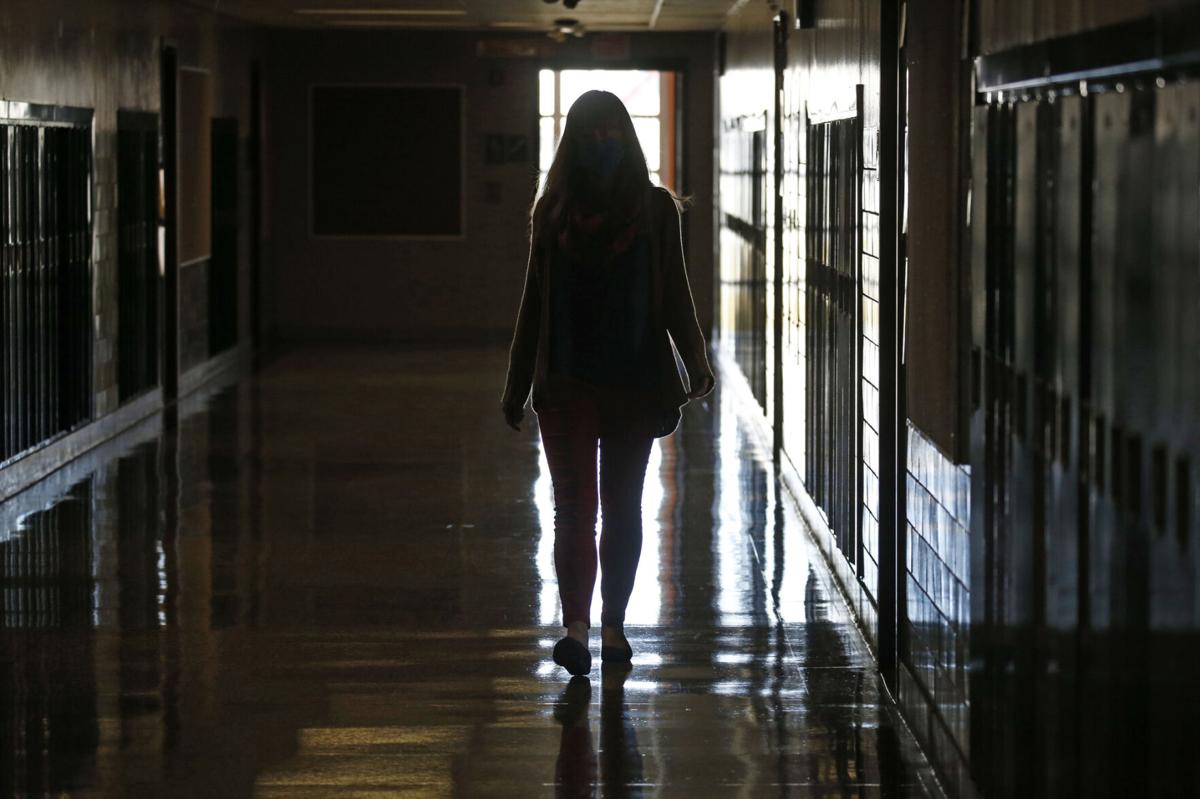 Rafael Perez stood in the hallway and listened to the silence that filled the lonely, darkened school.
No cheers came from the gym, no cacophony from the lunchroom. No slamming of locker doors, no squeals from the deserted playground outside.
"The buzz is different," said Perez, principal at Frank A. Sedita School. "You don't hear students."
That's life these days in Buffalo Public Schools.
All 32,000 students in the region's largest district are learning online fulltime from home amid the Covid-19 pandemic, but teachers are still required to teach remotely from their classrooms at least two days a week.
What is school like without the kids around?
"It's peculiar," said teacher Jonathan Hurley.
"Different – very different," said behavioral specialist Krista Orlando.
"Definitely weird," said teacher Meagan Almendarez. "I miss the hustle and bustle of the day, that interaction with the kids. Nothing beats having a classroom full of students."
Sedita – named in honor of the late mayor – is on the city's West Side at the corner of Lowell Place and Vermont Avenue, where more than 800 students in pre-K through eighth grade walked through its doors before the virus forced schools to shut down in March.
Teaching remotely has had its challenges.
It has taken time for teachers and students to get familiar with the digital platforms they use for instruction. Inevitably, someone will have a hiccup with their Internet connection. Students in pre-k, kindergarten and first grades are forced to rely upon work packets sent home as they wait for their school-issued iPads to arrive.
And whether they are embarrassed or shy, students are quick to turn off the cameras to their devices, which makes it difficult for teachers to determine if they are understanding the material or following along.
"I make sure in every new class they have to unmute themselves and just say, 'hi' or 'here,' so that I do know they are actually, physically there," said teacher Jenna Bugman.
"I wouldn't say it's getting them to show up online," Perez said. "It's getting them to stay on the entire day."
"We're competing against 'Fortnite,' we're competing against 'Madden,' " Perez, said, referring to the popular video games. "So how do we 'entertain' the kids while they are actually learning?"
Teaching in front of a wider audience has taken some getting used to, as well.
"Sometimes parents will pop their head in the screen and the mom will talk to you or ask you questions," said teacher Kristin Rickert. "You forget that you're not just in front of students now."
But Perez reminds teachers to stay "firm and loving."
"It shouldn't change the way we're teaching," Perez said. "If anything, parents need to see the work that we're doing."
Despite the challenges, Sedita is finding a new rhythm to the school day.
Safety protocols are in place, as teachers and staff move through the barren halls, wearing face coverings. Yellow signs that read "Classroom in Use" hang from closed doors.
Downstairs, physical education teacher Gavin Hillery has temporarily set up in the parents room, where he can get a better Internet signal and prepare a calisthenics routine to share with the kids watching from home. On average, he said, about half the class will log in, an improvement from the spring, when it was just two or three kids.
Upstairs, Hurley has tried to work daily from his classroom to keep a routine.
"In terms of the kids not being here, I'm feeling pretty good about the community we're creating virtually, so I don't necessarily feel their absence," he said.
To better engage with his fourth-graders, Hurley started an incentive that awards points to students. The prize is a home visit from Hurley so he can "kind of see what their classroom looks like on their end."
"That has helped," Hurley said.
Down the hall, Rickert and Bugman had their classrooms set up and neatly decorated, awaiting the return of students – whenever that will be.
"Right now," Bugman said of her sixth graders, "they're taking a districtwide math assessment so we know where they are at this point."
Downstairs, Almendarez had her hands full with her virtual kindergarten class.
"It's definitely a mindset shift," she said. "A lot of kindergarten is showing them, using examples and being able to learn from each other, so that has been a challenge."
But Almendarez has tried to keep the same daily routine, with live instruction lasting for about an hour off and on throughout the day.
"For the ones that are able to log on, it's going surprisingly well," Almendarez said. "The ones that don't have iPads or a device, I just try to keep in touch as much as possible by phone or emails. In the meantime, I'm just asking they submit their assignments until they get their iPads."
There's still no indication when school may reopen to students.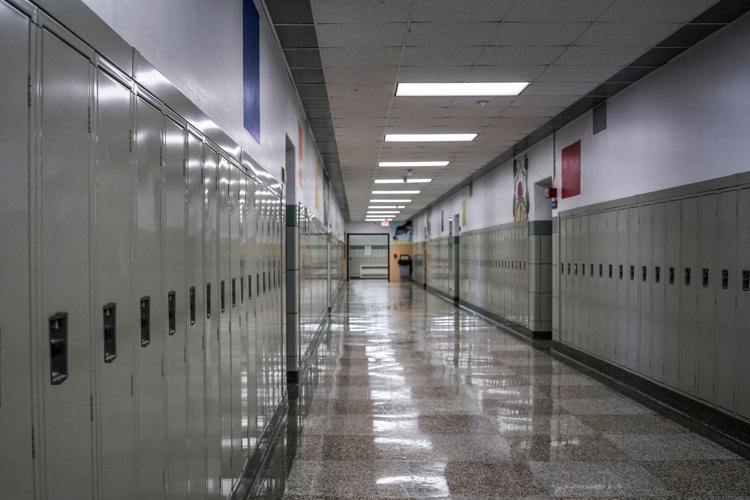 The Covid-19 pandemic has been an educational experience for the teachers as they find ways to connect with students and each other.
Citywide, as many as 7,000 of the most vulnerable students could return for in-person instruction after the first quarter ends in mid-November, but the district is still working out a plan.
At Sedita, Perez doesn't know how many parents will even want their children returning amid the pandemic. He believes the remote learning continues to get better, something he likes to gauge by how many calls the school gets from parents.
And like the school itself, the phones have been rather quiet.
"It could mean things are running smoothly," Perez said, with a shrug. "Or, it could mean parents are planning an ambush."